The Swift RNA Library Kit offers a fast, robust NGS transcriptomics workflow with optimal transcript coverage and NGS data quality from a broad range of input quantities for Illumina® sequencing platforms. Leveraging patented Adaptase® technology, this kit enables stranded RNA library construction directly from 1st strand cDNA without the requirement for 2nd strand cDNA synthesis and degradation, or template-switching methods. The kit is compatible with manual and automated workflows as well as upstream and downstream enrichment and depletion methods, and supports a variety of indexing options.
Superior Data: High mapping rates, genes detected, and transcript coverage
Accommodates your Samples with a Single Kit: Consistent performance from 10 ng – 1 μg total RNA or 100 pg – 100 ng mRNA input
Robust Performance: Consistent libraries with minimal adapter dimers and no adapter titration required for all supported inputs
Save Time, Reduce Costs, Automate: Go from RNA to library in 4.5 hours; variety of index options including 96 UMIs and up to 768 combinatorial dual indexing; automation-friendly
Swift RNA Library Kits offer robust NGS transcriptomics workflows with optimal coverage and NGS data quality!
Save workflow time with the fastest RNA library prep on the market
Accommodate low quantities of RNA and broader input ranges in a single kit
Lowest dimers, No adapter titration
Highest mapping rates, genes detected, and transcript coverage
Save on Library Prep costs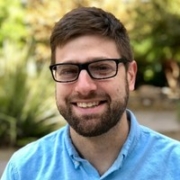 "As a Genetics Core at the University of Arizona, we process numerous samples of varying type, quality, and input amount with a quick turn-around time. We were immediately drawn to the Swift RNA Library Prep kit due to its robust input range and quick, straightforward workflow. After seeing the high-quality data produced by the Swift kit, it was an easy decision to switch and make it our primary RNA-Seq kit. We are currently setting the library prep up for automation and have received excellent support from the automation team at Swift. We're excited about our switch to Swift – the Swift RNA kit allows us to process diverse samples in a shorter amount of time without sacrificing data quality."
FFPE samples are a lot to handle.
The time you spend on an RNA
library prep shouldn't be.
The Swift RNA Library Kit is a 4.5 hour, workflow supporting 100 pg – 100 ng of input RNA, with protocol adjustments optimized for FFPE RNA. Enjoy high yields, consistent performance, and the flexibility of many indexing options including UDIs, CDIs, Normalase, or buy-your-own.
Downstream hybridization capture of your FFPE RNA-Seq libraries allows you to achieve robust, exonic-targeted transcriptomics data from degraded samples. Turn FFPE RNA into high-quality sequencing data with deeper coverage of coding regions by pairing Swift RNA with the Swift Exome Hyb Panel.
Left panel: RNA extracted from FFPE curls and analyzed on an RNA pico Bioanalyzer chip. Right panel: Swift RNA (Cat. No. R1096) libraries generated from 100 ng total FFPE RNA samples of varying quality, followed by multiplexed hybridization capture of 200 ng of each library with Swift Exome Hyb Panel and Hyb, Wash, Blocker Kit (Cat. Nos. 83216 and 89016). Post-capture amplification was performed with 8 cycles of PCR with Swift Library Amplification Primer Mix (Cat. No. 88196). Libraries were sequenced on Illumina® MiniSeq with 2×75 bp reads, downsampled to 4.5M reads, and analyzed using STAR, picard, and RNA-SeQC.